Want help understanding VoIP / Internet Telephony?

Access the VoIP Control Panel here
Trunk Costs: R60pm per concurrent call (in and out each count)
Other charges Our South African peering partner currently insists on the g729 codec, there is a once off charge to license this of R150 per concurrent use. (it is priced in USD).
Call rates are ajacent, we have nearly 30000 routes for calls. If you contact us with a phone number we can give you precise billing
VoIP telephony, SIP trunks, and Asterisk IP PBX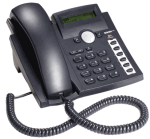 We provide SIP trunks located in South African and European datacenters as well as Asterisk IP-PBX [Internet Protocol Private Branch eXchange] solutions both hosted on site or centrally on our servers.
Carrier
Cost per min
Vodacom & MTN
R 0.50
Cell C & 8ta
R 0.86
Telkom Fixed
R 0.40
Rates include VAT and are billed per second
Our solution is compatible with a range of SIP devices, from free Android softphones, the full range of SNOM products to some Nortel/Avaya handsets.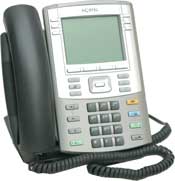 Typical features
Some of these features are typically found only as expensive addons or on high end systems, we can make these available on any solution we provide.
IVR (Interactive voice response) - used to have out of hours calls greeted and routed to voice mail
Forwarding to cellphones based on presence indicators

The Numbering Plan Regulations of 2012, as published by ICASA, prevent us from displaying a CLI not on our carriers network, thus for calls forwarded to mobile you will see the call as from our 087 number.

Call Recording
Voice Mail (delivered via email attachment)

Hosting multi-party conference calls
Call & Pickup Groups
Caller ID Lookup from a database or XML file (greet your clients by name)
DDI (Direct Dial In)
DDO (Direct Dial Out - not relevant if you have more than 1 outbound route)
DISA (Direct Inward System Access) - used to have calls from mobiles go via the PBX (recording and branding purposes)
Remote updates and support mean lower running costs